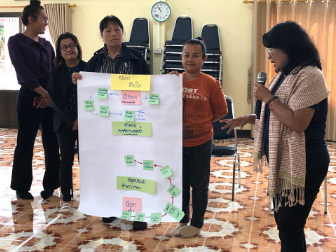 Climate impacts and NDC of Thailand are discussed at the community level, with women communities in Lower North Thailand.  The NDC of Thailand stresses the climate vulnerability of the country's and the importance of resilience building and adaptation.  Despite adaptation being site specific, and observed impacts on local communities, the preparation of NDC lacks inclusive and meaningful participation of communities and women who are the most vulnerable. >> read more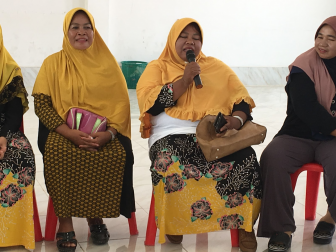 Identifying Women's Priorities on Climate Change and SDGs in the Deep South of Thailand
It aims at empowering and engaging women's communities in the Deep South of Thailand –Narathiwat, Pattani and Yala– so that they are able to meaningfully engage in the climate debates and to use the opportunity of SDGs in advancing their voices and concerns.  Discussions were organised through a feminist participatory approach, SDGs integrated (non-silo-ish) analysis and climate change vulnerability assessment.
Stories from Our Primary Constituents on COVID-19 Situation
Climate Watch Thailand has been engaging and working with our primary constituents who are farmers, fisherfolks and women.  During COVID-19 and the lockdown, they are particularly vulnerable and faced with difficulties in maintaining food for families, good health and economic livelihoods.  Apart from COVID-19, the lockdown and travel restrictions, this year droughts are particularly severe, affecting food and vegetables grown in the farms and family gardens.  They have attempted to adjust themselves to cope with the situation.